Every year since 1973 Modesto Ca, home of the movie American Graffitti and the Pharoahs. Has been putting on a car show, Cruise or something in celebration of this event. this year we went to the showing of the movie American Graffitti at the State Theatre and we were the guests of honor. They blocked off the street for us and we parked in front of the Theatre like it was ours.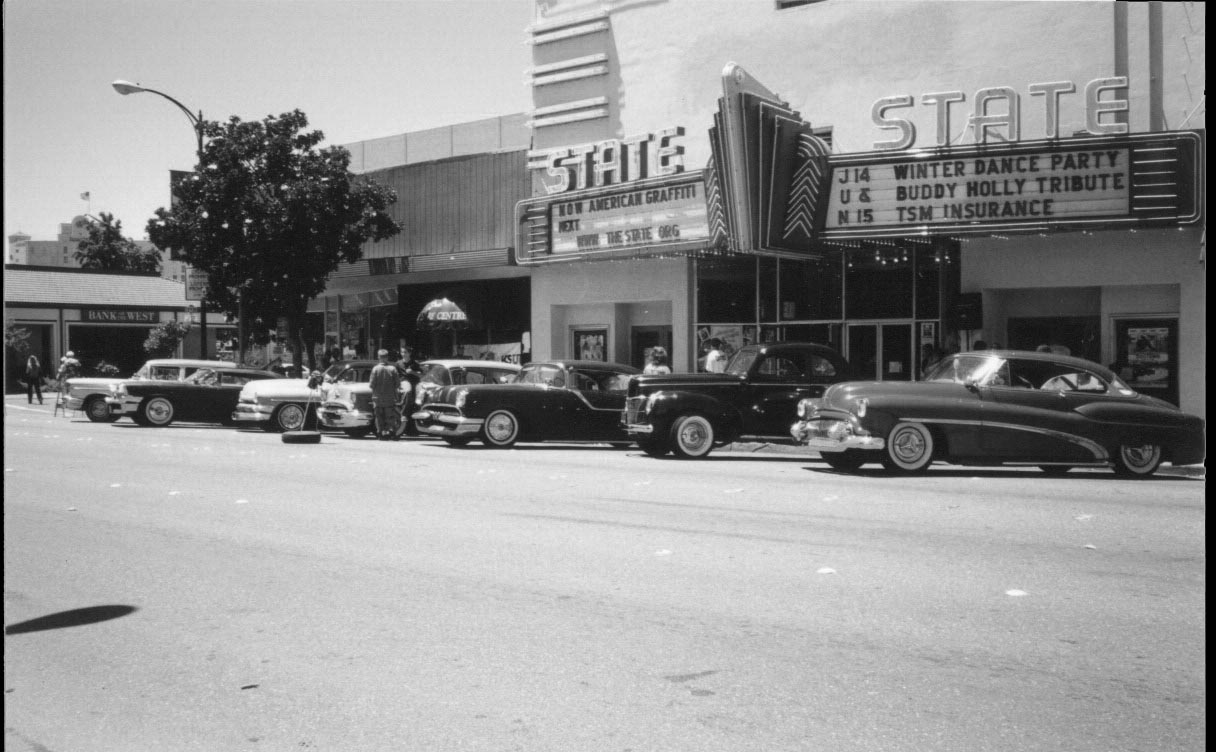 Is it 1973 or maybe 1962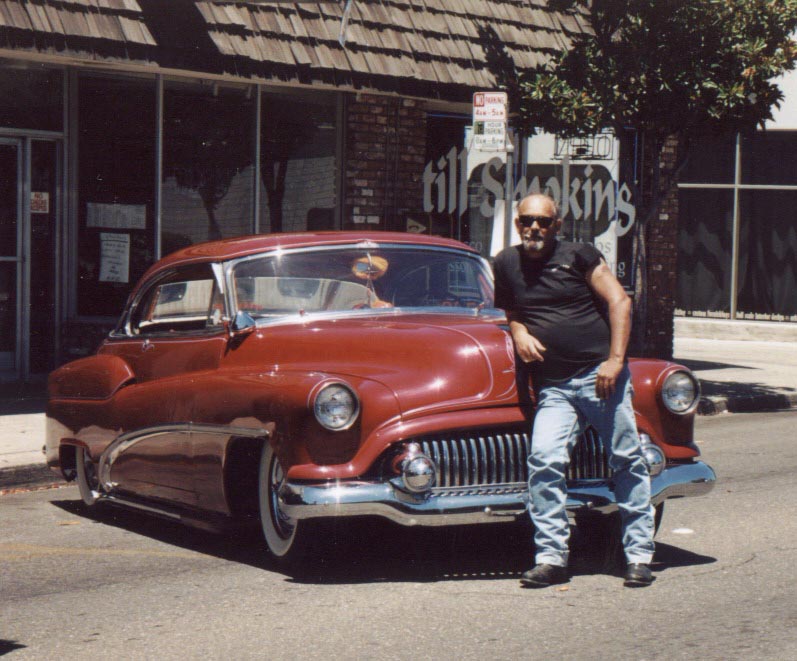 Herbie Hancock and his 49 buick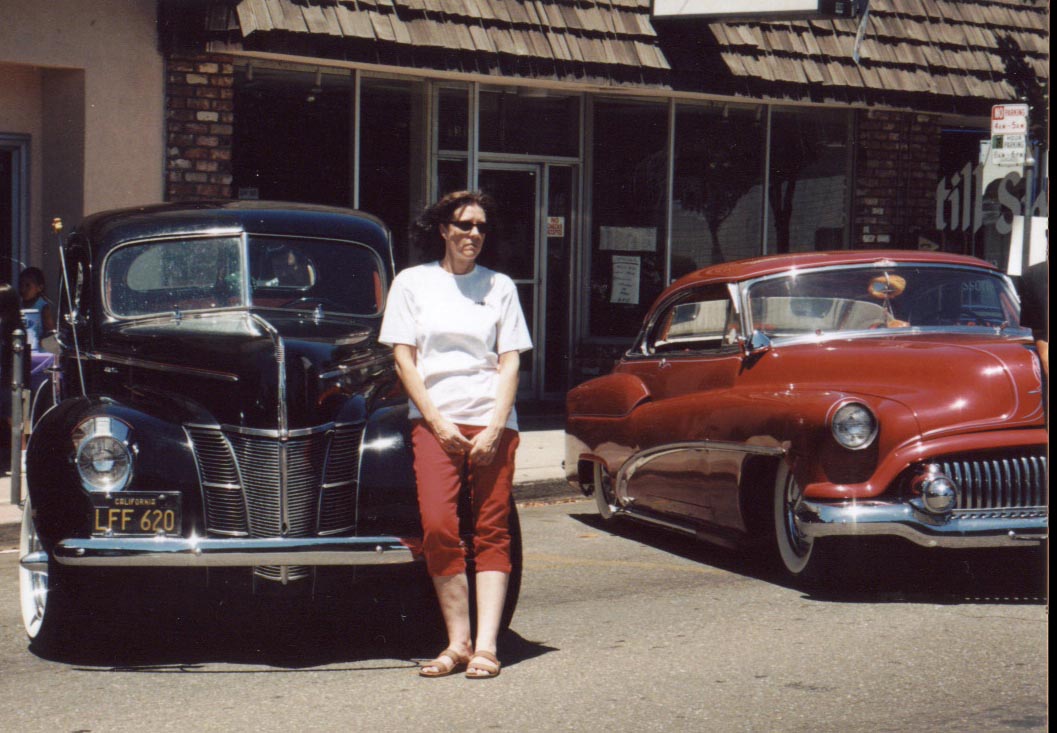 linda and her 40 ford
Johnny and his 51 merc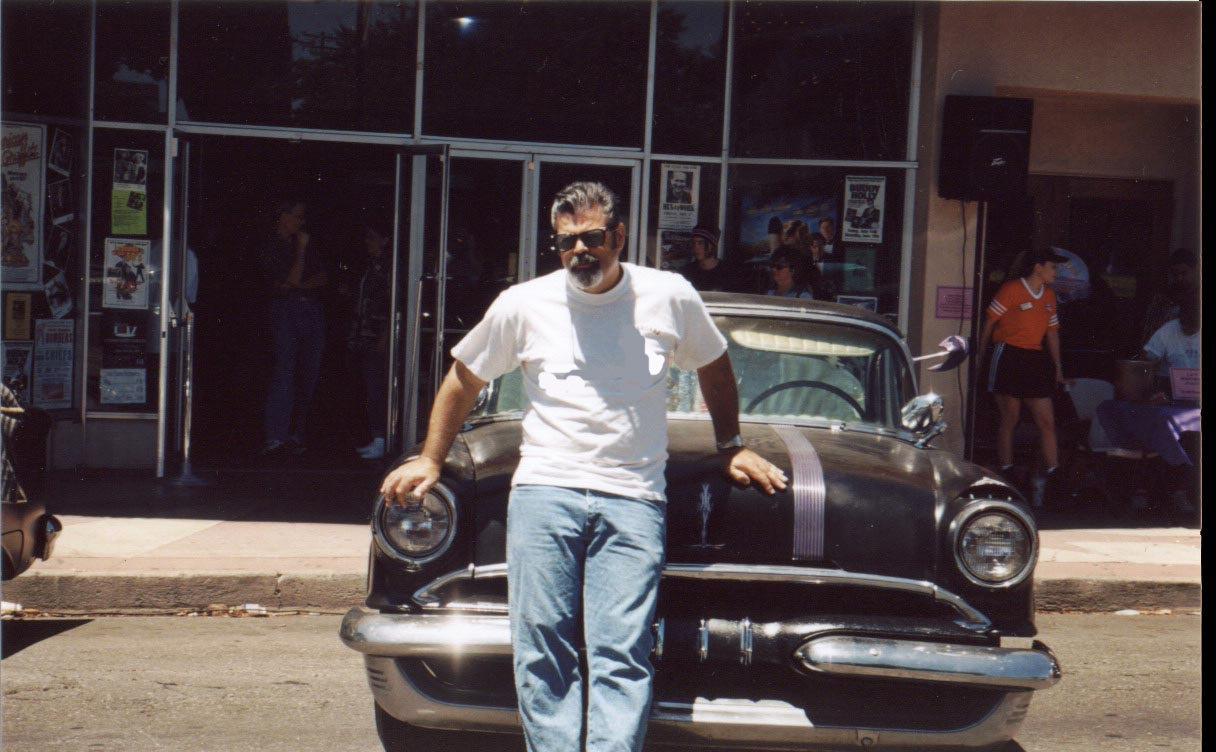 Kev and his 55 starchief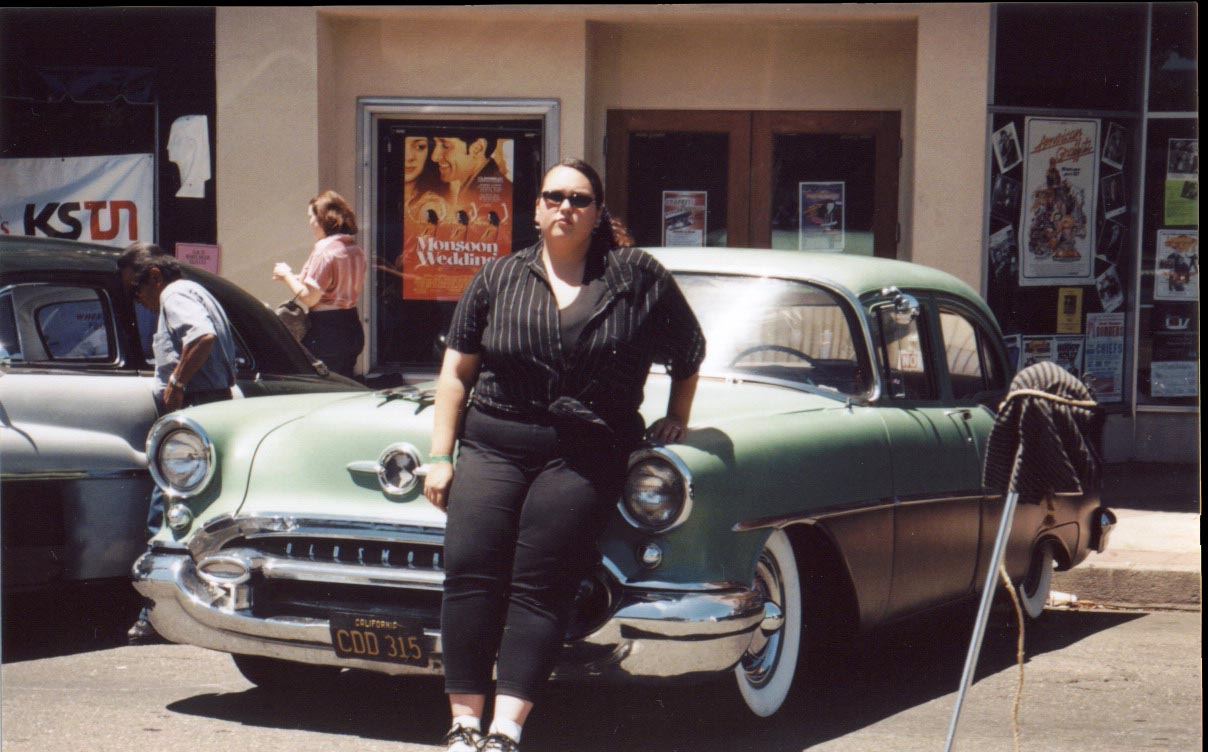 Sarha and her 55 olds 88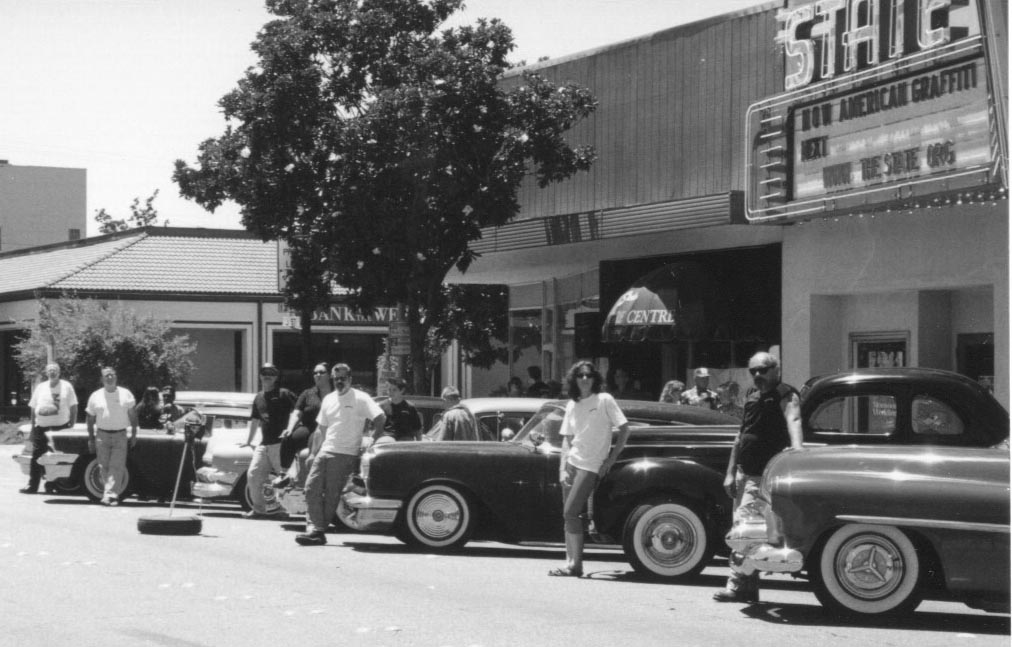 Bill,Bob,John,Sahra,Kev,Kalin,steven,linda,Herbie...Pharoahs
This gathering was also to raise money for charity ,and it did. the State theatre raised 2K that day from the the 2 showings it held and we want to that them and A and W for holding it. this was in July and we hope to see you there next year.