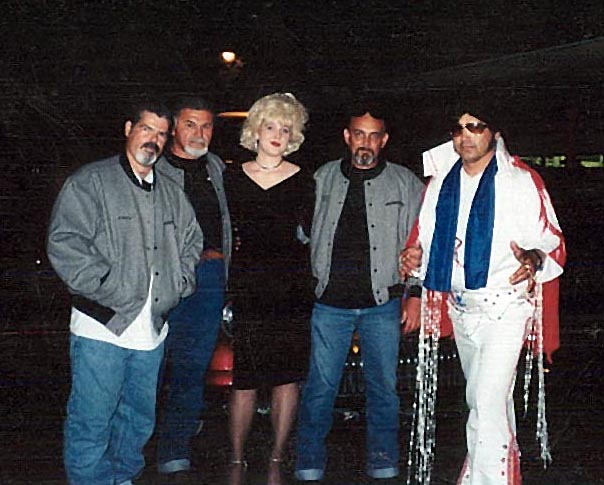 Kev,Benni,Marilyn,Herbie,and the King
at A and W in Modesto some friday night.
Below, A and W at sundown, Herbies Studebaker,left and the lovely Miss Monroe in the background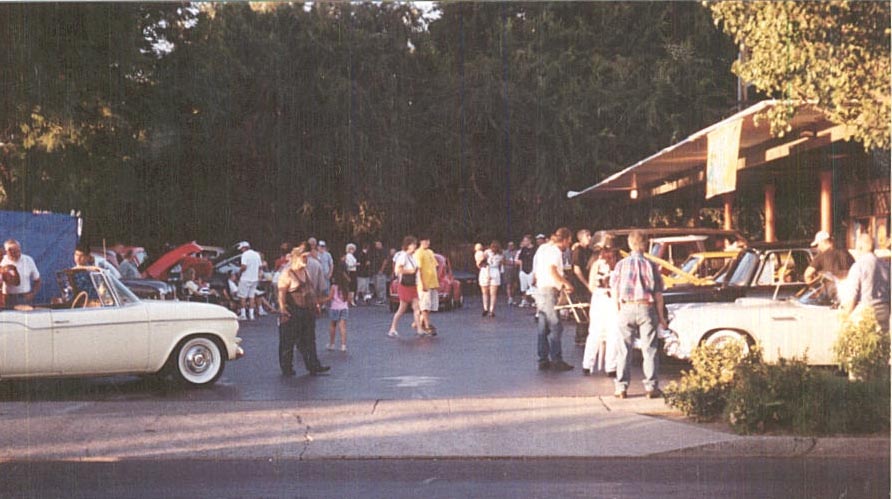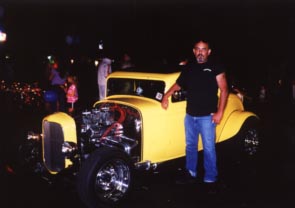 Herbie and our Friend jeff's 32
jimmy n sarha haging out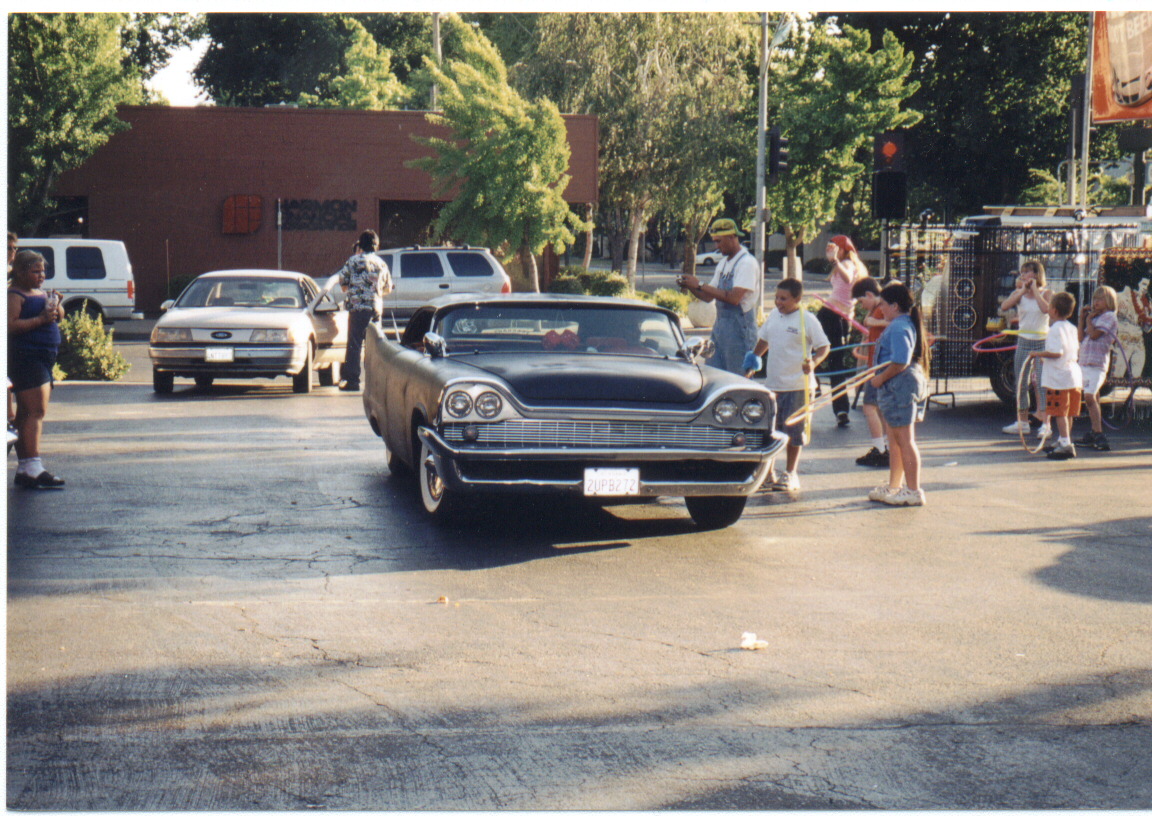 sarha pulling up in herbies 58 at A n W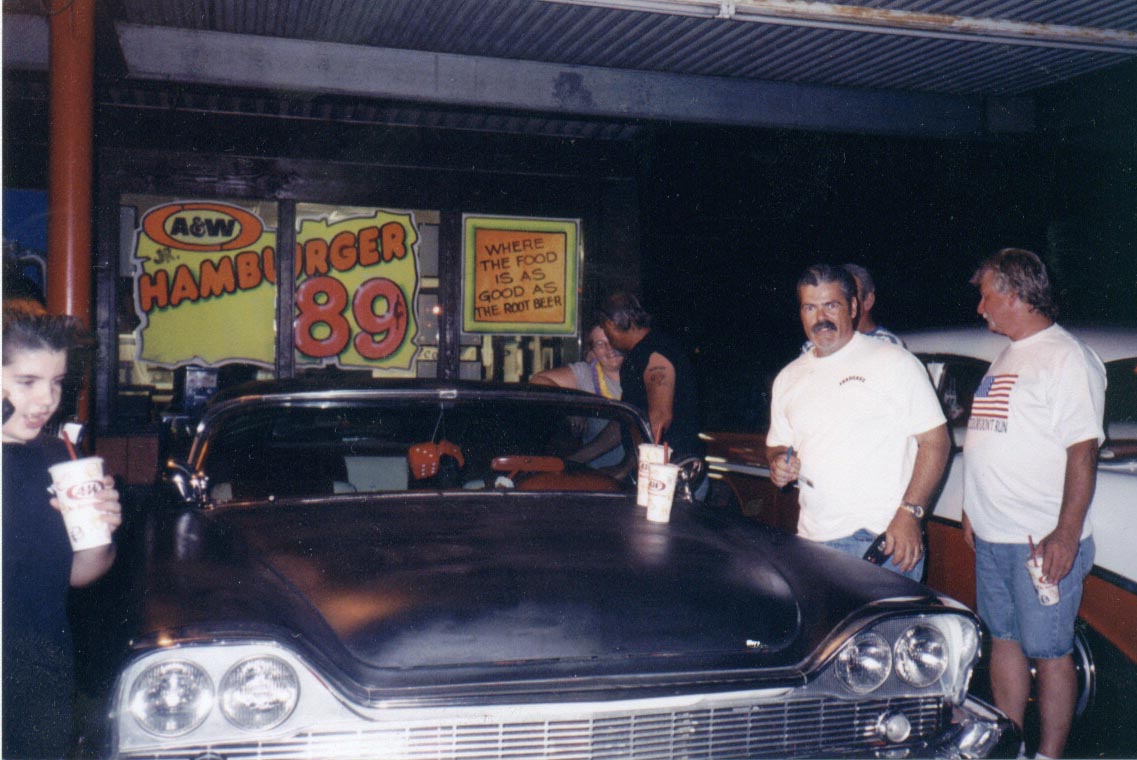 herb n kev @ A n W
Above is A n W on any Friday night.
Below is Paso Robles May 2000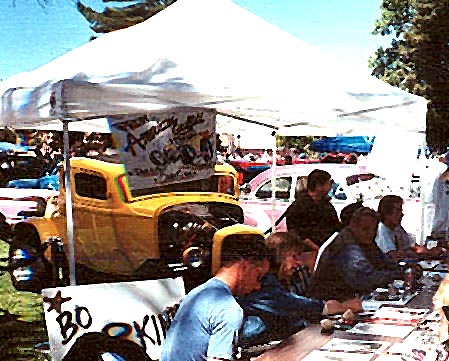 In front of the 32,Candy,john and Bo
signing at Paso's cruisin nationals 2000.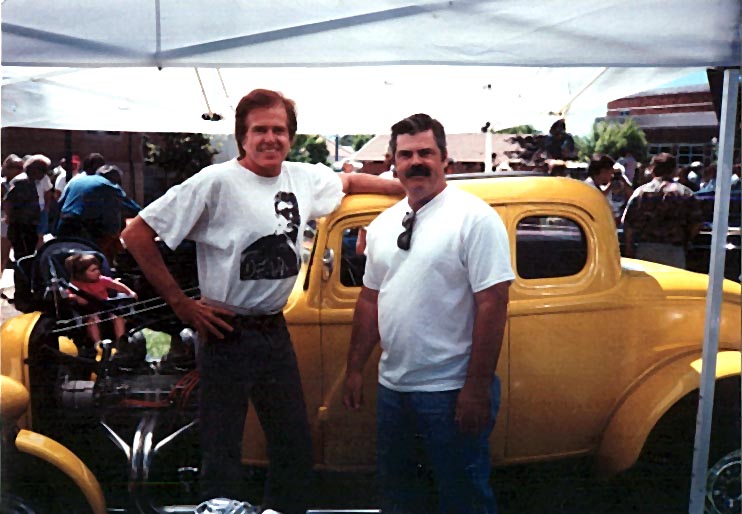 Paul Le Matt ( John Milner )and Kev
at the Cruisin Nationals in Paso Robles 2000