A nice chevy
Every Year the Great folks at Mooneyes as well as Moldy of Ratfink put on serveral shows each year and help raise money for the needy. This years show was no different, Great artist like Surealist Pop artist Robert Williams had a displays as did COOP and several others. if you want to see more on these and other artists check out the links page.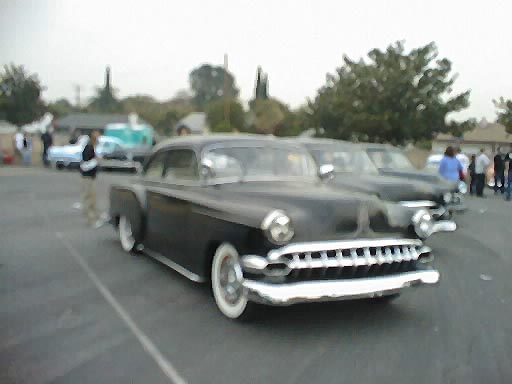 Do you think She likes Chevies?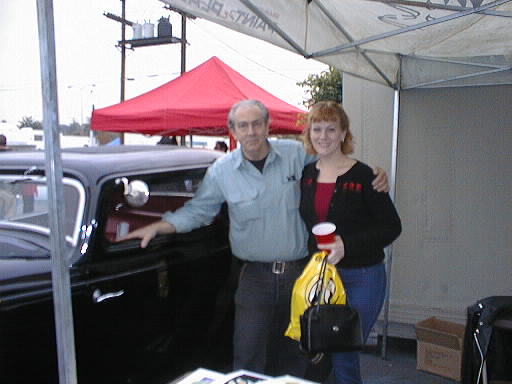 Bec said Meeting " Bob " Robert Williams Was a thrill.